About Dorich Realtors
In Beverly Hills and the Westside of Los Angeles multi-million and mega-million dollar properties capture the celebrity headlines, however, the average price of a home in Los Angeles is under one million dollars. We appreciate your checking out our website and hope our backgrounds and experience will encourage you to consider our services. Anita and I welcome all price categories in most areas of the city. We have built our reputation on excellent service, especially to first-time home buyers... we are known for our expert hand-holding during those transactions. Call us to provide you with an appraisal of your property or to help you find your first or next dream home.
Sellers
In the past few decades, the housing market has become extremely competitive. Having a professional Realtor who knows how to leverage the various competitive advantages is key.​
Buyers
As a buyer, you will spend many hours researching areas, home features, the real estate market, and the home buying process. Let us offer our expertise in these areas and assist you in saving your valuable time and making this process as easy on you as possible. Contact us today so we can help you find your dream home.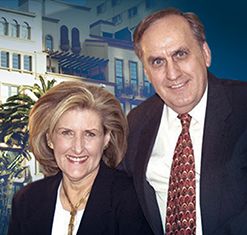 Anita and William
Dorich
Call or Text Us:
310-923-7757
Bill CA BRE #00804536
​
​Anita CA BRE #01413722
Contact Us! We'd Love To Hear From You
William "Bill" Dorich
Author of the Best Selling Books Defeat Foreclosure & How To Navigate Your Inherited Home Sale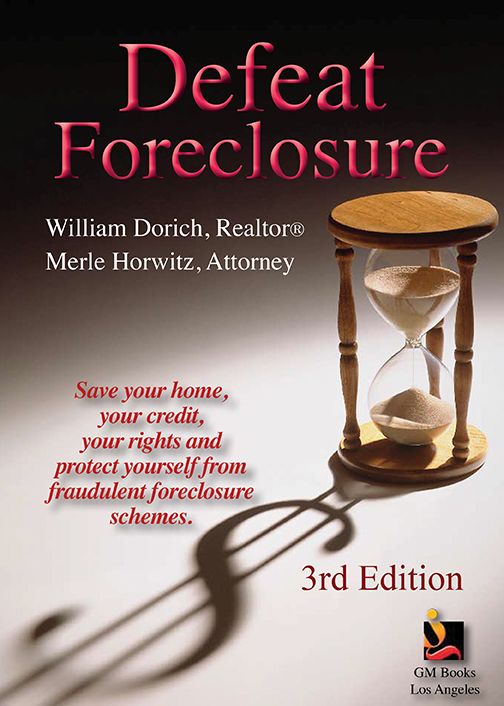 "Bill and Anita are true professionals who approach all endeavors with the highest standards. Most importantly they are wonderful people who will always do the right thing - their integrity is beyond question. I have had occasion to do business with them and would not hesitate to do so again. Truly, they are two outstanding people!"
- Val Rajic, President, Universal Fidelity
"I have known Bill Dorich for over 20 years. He is a dedicated and talented gentleman and excels in whatever he pursues. I recommend Bill and Anita for your real estate needs."

- Michael G. Pravica, Ph.D., UNLV, Professor of Physics